November 2021: Cynthia Sharp, Submissions Editor (Fall 2021)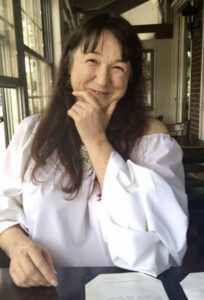 Pitkin:  Cynthia, thanks so much for joining me today.  What is your literary background?
CS:  I'm a poet, editor and educator who likes to branch into classic and hybrid forms of the arts, both as a writer and a producer. The allure of the publishing world has captivated me since I was high school yearbook editor and went on field trips to see magazines produced.
After graduating from York University in Toronto with creative writing and English degrees, I worked in public affairs as a radio host and programmer, creating numerous documentaries on social justice issues. I also did an independent video documentary on music and social change, interviewing Canadian bands from across the country through SAW Gallery in the Ottawa Arts Court and Video In Studios artist run centre in Vancouver.
My first literary project in Vancouver was Poetic Portions, a Canadian Earth Day reading series and anthology I initiated with new, emerging and established contributors, including provincial poet laureates. For the first few years it ran entirely on donations of poems, recipes and time to raise enough funds to create two youth literary scholarships. The readings are now supported by The Writers' Union of Canada.
I've also worked as a copy and structural editor for independent books like How to Say Cheese,  which won many awards in the digital publishing world.
One of my favourite jobs was the Richmond Writer in Residence position where in conjunction with the City of Richmond, Richmond Cultural Centre and Richmond Public Library, I edited an anthology of flash fiction and poetry from participants in my workshops.
As a Federation of British Columbia Writers Director I organized provincial publishing fairs and oversaw Wordworks magazine. Wordworks has three colour print and online issues a year distributed to our thousand members, as well as to libraries schools, businesses, and other arts and education organizations across British Columbia and the Yukon.It was a team effort to provide opportunities for writers through our province, reaching out especially to First Nations communities in the spirit of Reconciliation, as well as ensuring that our organization met the requirements to continue to qualify for grants, then hiring amazing people and supporting them, much like my experience of being supported in my role at The Pitkin.
Cooperative artistic endeavours, large and small, especially with inclusive grassroots writing draw me in. The Pitkin is a beautiful, professional representation of voices and genres. It was an honour to be of service to our MFA community as the Submissions Editor.
Pitkin:  Where can we find your poetry?
CS:  I'm in previous issues of The Pitkin and other literary journals such as CV2, Subjectiv Journal and Toasted Cheese. My first full length collection Rainforest in Russet is available from Silver Bow Publishing and Amazon.
Pitkin:  How did you find The Pitkin Submissions Editor job?
CS:  I got given the Submissions Editor role just by showing up. If you're at all interested in being on The Pitkin team, it's as easy as coming to The Pitkin meeting during your residency, which you can find on the Vermont and Washing SCHED. At the meeting, you'll see on the Google Doc or an in person sign up sheet that there are large and small jobs available. Like all my experiences with MFA peers, The Pitkin staff is an incredibly supportive, appreciative and welcoming community. I showed up at the start of my G2 semester and since I didn't have my glasses on to see the easy Google Doc sign up form, I asked an experienced editor to sign me up for whatever needed to be done.
The Pitkin would love any amount of help, large or small. Everyone is welcome. It's a matter of attending the residency Pitkin meeting if you can, or connecting with the Editor in Chief or one of the regional editors by email, on Discord, in class or on social media. They're friendly, approachable and supportive. The large jobs such as Editor in Chief and Submissions Editor tend to alternate from Vermont to Washington each semester, so it's easiest to go to The Pitkin meeting for your campus where the available positions for your state are waiting to be filled. It's a cooperative effort. I also emailed peers like Maria Burns, now the Spring 2022 Editor in Chief, to ask her about her experience on Pitkin genre editing teams, as well as the impartial structural process of selection of pieces, how much time it took, and if she recommended getting involved. She explained how organized the publication and process are and encouraged me to come on board.
Maria was right. The Pitkin is an impeccably well structured machine with clear scaffolding behind the scenes so that an exciting new product can reach bookstores and readers each semester. In all my years of literary editing and arts management, I've rarely seen such a balance of clear, achievable tasks within supportive, respectful community. The job descriptions are well explained and contained within a functional timeline with room for personal flair even in administrative positions.
Pitkin:  What did the Submissions Editor role entail?
CS:  I walked into one of the most professionally well organized literary journals I've ever seen in terms of anonymity of submissions, dignity and ethics in the handling of writers' work, well developed timelines and clear job descriptions with room for personal touches. That all this runs online and over email via a low residency program is even more astonishing. From the moment I was emailed the timelines, forms and precise job descriptions, I was in awe of the way The Pitkin is permanently set up for success. All we had to do was keep it on course and fill it with creative energy. The permanent Pitkin Google Docs break tasks broken down into simple steps with guiding deadlines and suggested numbers of outreach emails with room for flexibility, so creativity has a chance to soar. I saw the spirit and heart of the Goddard community at work and am ever in awe of this dream come true of being among such incredible humans, heart, talent, vision and revision.
The Submissions Editor job requires reaching out by weekly email to encourage submissions in a steady and organized way, opening forms to receive submissions, acknowledging receipt of submissions, checking the formatting of submissions and asking for any changes for pieces that don't fit the standard guidelines (to ensure that the layout and printing of the journal are without problems), stripping the submissions of identifying information, then sending them in folders to the Editor in Chief who double checks that they're stripped of author names, then passes them on to the genre editors. It's busy at the start of the semester and wraps up early. I enjoyed the room for extra outreach helping the social media editor by reposting, as well as a chance to add my gentleness and encouragement in emails. My goal was to help everyone who submitted to have their forms filled out properly and their material meeting standard publication requirements.
Pitkin:  How did you balance the pressure it put you under with your school work?
I'm the kind of person who likes to escape online whenever I feel stuck in my creative work or annotations, so I trick myself into thinking I'm escaping by accomplishing a different necessary task. When I wanted a hit of connection, I checked The Pitkin submissions email. I'm a bit compulsive, which can be a strength as an editor, so I checked The Pitkin email at least once a day during the submissions period. Often the distraction of responding to queries took my mind off of the problem in my script or poem and I returned able to tackle the challenge in my thesis or with renewed focus for annotations and the long critical paper. I find that repetitive tasks like double checking submission entries in Word to ensure that the margins, font and size are correct, then organizing them alphabetically into file folders relaxes the creative parts of the mind, almost like a form of meditation. It uses a different part of the brain. Those types of tasks are also easy to do when creatively exhausted, so it was possible to schedule The Pitkin work in a way that didn't eat up sacred creative time. Instead of using social media or excessive research as my escape, I had my reading material in library ebooks on my computer and a choice of tasks – submissions email for a hit of connection with amazing people in the program, organizing the submissions for methodical work that lets the creative part of the mind relax and recharge, using that momentum to push through the long critical paper, the reading list at my fingertips instead of social media, or promoting The Pitkin if I couldn't resist social media. I always start my day with sacred creative time for one to four hours before letting myself go online, so the thesis always gets my first morning energy. I make creative time and exercise the first engagement for the day and if I must escape during that time, it's to reading material. Being the Submissions Editor helped me become more disciplined and replaced some of my social media time with direction and accomplishment.
Another bonus of joining The Pitkin team was finding a stronger friendship and connection with Quintin Humphrey, the Editor in Chief for the Fall 2022 issue, who gave me his MFA coping strategies such as reading all the plays on his list at once to not be overly influenced by one style. As much as we spoke about scheduling emails and targeting graduating G4s and G5s in our one on one Pitkin Zoom meetings, we also built a support network as Goddard MFA students. I'm in awe of my MFA peers every time I get involved in extra-curricular activities. As much as we donate time, we get incredible returns in friendship, colleagues and community. I loved getting to interact with and build friendships with other staff.
Pitkin:  thank you so much, Cynthia, for that fascinating insight into your background, your work and the role of Submissions Editor for our journal
CS:  Thank you so much for inviting me!  I hope my experience will encourage others to volunteer.
 October 2021:  Masha Shukovich Poetry (Fall 2021)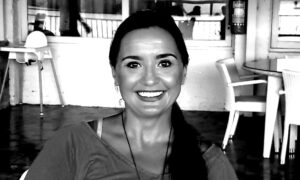 Masha Shukovich, PhD is a writer, poet, storyteller, folklorist, teacher, and intuitive chef with ancestry and indigenous roots in the Balkans; the Mediterranean; and West, Central, and Northeast Asia (Siberia). She is the mother of Maya and Leela, a demigirl (she/they), a neurodivergent/autistic person, and an immigrant from a country that no longer exists.
She lives on Utah trails and online at http://www.mashashukovich.com/. 
The Children of Biafra
Pitkin:  Masha, it's great to talk to you. Your poem 'The Children Of Biafra' is haunting and moving.  Tell us what inspired you to write it.
MS:    My pleasure.  The poem "The Children of Biafra" was inspired by my experience of growing up in ex-Yugoslavia before the Bosnian War (1992-1995) and in the distant shadow of the Nigerian Civil War, fought between the government of Nigeria and the Republic of Biafra, a secessionist state which had declared its independence from Nigeria in 1967. This, more distant war, also known as the Biafra War, strongly influenced my parents' generation and forced them to both embrace and reject the complex reality of what it means to live in the shadow of a civil war. 
The Biafra War (1967-1970), which resulted in the deaths of more than a million people in Nigeria, happened a decade before my parents had children, but it served as a terrifying reminder that we are all only steps away from starvation, destitution, and death, and at the mercy of societal forces much greater than ourselves. In 1970 my mother was still a teenager, and Yugoslavia was still recovering from the devastation of WW2 and the genocide my people endured at the hands of the Nazi regime. At the time, food scarcity was a very real thing, and my mother would consider herself lucky if she had a piece of bread smeared with lard and sprinkled with red paprika to eat. As a special treat, kids would sometimes get bread with lard sprinkled with white sugar. Her younger sister, my aunt, who was still in elementary school at the time, would eat big chunks of the wall, to supplement for the lack of nutrients in their regular diet. Everyone was poor and everyone was hungry, but still there was a sense of hope, of some great, expansive shift, like a deep inhale, enveloping the nation. It was a feeling of satiety that went beyond food, a sense of certainty that there will never be another war fought on this land, which less than two decades later proved to be an outrageously naive and misguided notion.
And, at the same time, the children of Biafra, isolated from the world, unreachable, and beyond help were dying of starvation. That profoundly affected my parents and other young people of their generation and served to further solidify the notion that even once a war is over, suffering continues. In the shadow of a civilwar, you can never truly relax and let your guard down, because hunger and death lurk right around the corner, like crouching beasts, waiting to claim your and your children's lives. So, as a direct consequence of this unspoken horror that my parents felt deeply lodged in their bones, I grew up with constant reminders of how lucky I was to have food to eat, any food. My brother and I were often forced to sit at the table until we had cleaned our plates, or served leftovers for the next meal, until no morsel was left, and no food was carelessly wasted. As a result, we felt deeply misunderstood by our parents and elders, because we were stripped of agency when it came to food.
Even in our dreams, we, the children of soon-to-be-ex-Yugoslavia, were haunted by the spectral images of Biafran (and later Ethiopian) children that we grew up with in the 1980s, resurrected through the stories told by our parents. But to me, a strange, maladjusted child that continuously questioned her own claim to humanity, these children were so much more than nameless, emaciated scarecrows meant to terrify me out of being a picky eater: they became my friends and accomplices in my stubborn refusal to comply and breathe in my parents' fear. 
I do understand my parents better now that I have my own children that I am unable to protect from the horrors of everyday life like a global pandemic–and their ill-conceived attempts to control the uncontrollable through the intake of food. Essentially, that is also the flawed logic of eating disorders, which I am intimately acquaintedwith.
I wrote "The Children of Biafra" because I wanted to remember the Biafran children of my childhood as more than the cautionary tales they became to my people; I wanted to see the wholeness of them, and not just the obvious and unfair reduction of their complex selves into flat, lifeless concepts of hunger and emaciation. And I wrote it because I still remember the kindness and expansiveness of the rare people who could see me outside of the confining tropes of the Bosnian War.
Recently, my dear teacher and mentor Dr. Bayo Akomolafe, who is Nigerian, invited us all to "pause and abandon solutionism, step back from the project of progress, and dance into a different set of questions. […] What happens when we unfurl into a space of slowness and relinquish human mastery to a wider cosmic net of relations?" This poem and the feeling it emerged from pours out of such an uncolonized, disorderly, impossibly and beautifully entangled place. It is an exercise in exploring the unsolvable complexity of our shared, human experience, an act of throwing a fishing net into the sea and bringing out human bones still vibrating with life. There may be no "solution" for the pain and suffering we both endure and inflict while wearing our human skins, but there is still joy.
Pitkin:  Wow.  That is fascinating, your experience and the way you link it to the experience of famine ravaged African children is both fascinating and emotional.  Thank you so much for sharing your words with us.
MS:  Thank you for inviting me.  I am now alumnus of Goddard having graduated in July 2021.  I am delighted to continue my relationship with the Goddard family in this way.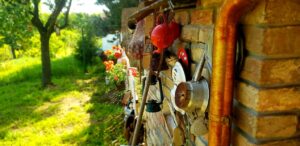 Pitkin:  And here is your poem:
THE CHILDREN OF BIAFRA 
Masha Shukovich
Thank you,
Children of Biafra.
I have never met you.
You were the emaciated images 
On my TV screen
I watched you starve for years 
Long after they said the war was over,
As another war ate up 
My own childhood.
I was too ashamed to look you in the eye 
With my mouth full of 
Bacon, bread, and garlic
My grandmother sliced paper-thin.
You were cutout dolls
Made to fit inside hollow skies,
Your hair black moss.
You never looked away
Your eyes said
No pity for me today, thank you.
I am who I am 
And life is what it is.
Some starve
And some have so much 
On their plate
They struggle to stuff it all 
Into their mouths at once
And when they do
Their teeth do the chewing reluctantly
For hours
Like on a bone.
So eventually,
They get punished 
By being forced to sit at the table
Way past their bedtime
Way past the news
Of neighbors slashing neighbors' throats in Bosnia
Over-chewed food turned into gummy guilt
That makes someone
Maybe me
Puke it all on the kitchen floor
Which makes someone else
Maybe my father
Slam his fist on the kitchen table 
And tell a woman
Maybe my mother
To clean it the fuck up.
Thank you,
Children of Biafra
For not swatting the flies
Away from the corners
Of your almond eyes
As you died on our TV screens.
Your bracelets too large for your wrists  
Your heads and bellies
Too big for your doll bodies.
Thank you for sitting with me
At my kitchen table
Staring down my parents
When they called you by your TV names
And said:
Children in Biafra are starving
And look at you playing with food
When they really wanted to say 
Thewarthewarthewarthewar.
So we are starving,
You said to my parents,
So we are.
And if we weren't
We would also be making clock towers 
From bread and bacon
And oceans from pea soup
With little pea people
Drowning in it
And sometimes surviving 
And loving each other enough
To drown together.
We are starving, yes,
But so are you.
Look into our eyes;
Do not pity us.
Weareweareweareweare.
Swollen bellies and flies
Are just wrapping paper.
So eat your food 
Not because you can
But because 
It hops in your mouth
Like a rabbit
Made of wet earth
And joy.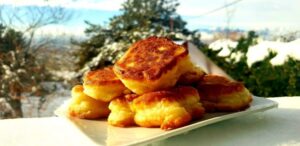 *********************************************************************************************************************************************************
September 2021: Fiona Blundell CNF (Fall 2021)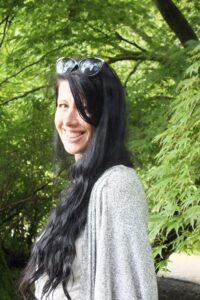 Fiona Blundell is English by birth, French by choice and lives in Massachusetts.  Writer, storyteller, dreamer, she is currently working on a novel 'Low Burns The Candle' which she will submit as her MFAW thesis at Goddard.  Most mornings, she pinches herself to ensure this is not one of her fabled fantasies. It turns out it isn't.
Pitkin:  Tell us a little about the inspiration for your creative non-fiction work  'The Cast Off'
FB:  Sure.  I moved to France in 2013 and bought a house in a tiny village in the south in one of the least populated places in western Europe where cows outnumber humans by a factor of 3-1.
Although it now only has 500 inhabitants, the commune was once a thriving city of thousands and the house we bought was its first building, around which everything else that now forms 'the smallest city in France' was built.  The walls in the cellar are 8' thick to support the five storey stone.  I got to know the locals and chatted over coffees and Pastis and plates of Buriole and Pounti in the local bar and gradually formed a picture of the history of the house.  That the tower was partially destroyed in the Revolution of 1789 was unsurprising since it  represented not only church but feudalism, entwined as they were, and symbolising all that this brave new France abhorred.   Twenty-five years later, what remained was fashioned, somewhat ironically, into the building we now see as a hospice for nuns who nursed their own from the nearby abbey and tended to the locals.
The story which stood out to me, that niggled and demanded I gave it air, was the story of the daughter of the laird of the same family that built the original tower who was sent to be a governess in Russia in the early twentieth century and who fled Moscow in the revolution back to her home, the small chateau that presides over the edge of the community. As I pondered her, I realised that her journey, through war-torn Europe must have been horrifying and perilous.  But what struck me hardest was the fact that when she arrived back she was clearly not welcome.  She was given the now empty hospice to live in rather than  share the familial home.  And from her return in 1918 until her death in 1960 (the year of my birth) she only wore Russian clothes with high toque hats and sweeping coats and  refused to speak French, often chastising the village children in guttural Russian – some are still alive and remember it well.  So she had clearly found a happiness in Russia that was not achieved in her home.  Was it love?
I pieced what I could together and made up the rest.  I wanted this woman who was an embarrassment to her own family, a nuisance and who I was repeatedly told was very tall, as I am, to have a story.  I guess that's the creative part of the creative non-fiction.  
My intention is to turn this into a novella that forms part of a bigger work focusing on the women who preceded me in this house named 'La Maison Carrée' (or La Maison Catastrophe as it presently is).  
This is the house: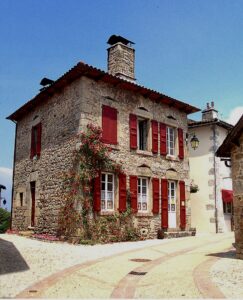 And this, in a nearby village and a rare example of an intact watchtower is pretty much identical to the way she would have been pre-decapitation in the revolution: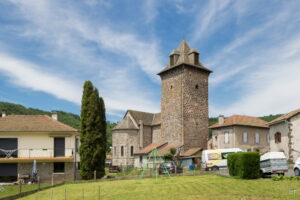 Pitkin:  Thank you, Fiona. 
And here is your story ….
'The Cast-Off' – Fiona Blundell
Her name was Virginie des Poux.  She was born in the last decade of the nineteenth century in a tiny village in Southern France.  And once she was born she grew and she grew and she grew.  Willowy, lithe limbed, she was everything a woman was not meant to be.  Not curvaceous, pert and petite, not the bosomy, buxom form favoured then, rather she was flat and long, her hands and feet large, though at least the latter could be concealed once she was old enough to wear her skirts to the floor.    If she had been born one hundred years later, she would have been beautiful with her graceful swan neck and sculpted angular features, but in a place where a tall man stands a metre seventy-five, she was a galumphing giantess.  She despised her reflection.  Her flaming  hair, her ivory skin, her ashy-lashed whisper gray eyes.  No-one could imagine where she came from.  Some even speculated that she was a foundling. Perhaps if her privileged family had pondered their history they might have realised  she was a viking.  After all, France was invaded by the Norse on several of their ruinous pillaging sprees.  She was a lovely throwback to a time long forgotten. But in her here and now she was simply an oddity.
Her mother wrung her hands, her father scratched his head.  Not one of their suitable suitors fell for her unusual charms and when she turned twenty years old, her despondent papa could stand it no more.  He arranged to have her sent to Moscow.  To be the governess to a family of eye-watering wealth.  French was the first language of noblemen in Russia at the time and a French governess was a desirable accoutrement that pointed to the covetable status of a family.
And she loved it.  And she found love.  An officer in The Tzar's army came to a ball at the family summer palace: a place that covers more than a square kilometre of land and was only used for four months of the year.  The fountains were unwrapped from their burlap bandages, and the water turned on to sparkle and dance gleefully in the sunlight.  She and her secret lover walked hand in hand amongst them.  She admired his fine moustache, he adored her languid grace.  They read to one another, in French and in Russian.  She had learned the language easily as though this was the place she was meant to be.  Life beckoned enticingly and though she knew she  would have to wait years for her love to be free of his commission, free to marry her, she was unafraid.
1914, war in Europe.  Her beau is sent to fight.  They correspond, she daily, never leaving a single tiny detail out of her beautifully scripted notes, he more sporadically but she knows his heart, she knows he loves her, knows he will return.
Years pass.  1917.  Blood.  Chaos.  Revolution.  The army is stretched between holding back the enemy on the eastern front and overcoming the enemy on the streets.  He comes back to Moscow.  He fights.  They snatch the merest snippet of a moment together and then.  Then.  The family must flee.  Understand, all of this takes place in a matter of days.  The confusion that she feels, the compromise and then the despair when they say.  "Go!  You are on your own.  Go back to France.  You cannot stay here.  You cannot come with us to London.  It is too dangerous for us, we cannot take extras. Go!"
  She crams all she can into a bulging, heavy valise, waits for him.  He does not come.  She leaves a note in the place she knows he will look.  And she departs.  By train, on foot, by train, on foot, the rhythm.  Months pass.  She keeps moving.  She passes through town after town, country after country, and they have one thing in common.  They are rubble.  They are ruined, ransacked, ravaged.  Man's inhumanity to man is all around her.  She eats when she can eat, has rubles in her purse, has jewellery to sell, has his ring: the one he gave her when they first lay together.  His promise.  She will keep his promise.
Finally she reaches the village she left those years before.  She walks, tall and straight up the long plane-tree lined driveway to the chateau.  She knocks on the door.  Her brother opens it. His wife, whom she vaguely remembers from that life long ago and far away from the vision of perfection she carries in her heart, is behind him.  She falls into his arms, shaken and shocked.  He leads her to the parlour.  She can hear the hissing wife, "She can't stay here.  I forbid it!  Sort something out Henri.  Anything!  But she is not welcome.  She can't stay here"
Fortunately for Henri, in 1820-something, a forebear had built a hospice out of the decapitated ruins of the five storey stone watchtower that had stood vigilant since 1203, beheaded like so many people of Henri's privileged class in 1789 and the reign of terror that followed it.  It had stood forlornly since the revolution in the middle of the walled city that had grown up around it all those moons before.  Some of it stood to first lintel height, some to the base of the third.  
So the builders brought stone, filled in the jagged scars and levelled it off at three stories to make a perfectly square house, put on a roof, made the inside habitable, ensured there was a chamber for prayer and Henri's great, great, great, however many greats grandfather, installed nuns to tend to the sick of the village and the ailing sisters of their priory.  And also, doubtless, to ensure his place in heaven, for what God could ignore such magnificent beneficence?
The ancient nuns came to die, the young ones were revived and sent back to resume their postulant life.  The people of the parish presented as children with scarlet fever; as labouring women with babies positioned favourably or hopelessly for their debut into daylight; as gored men who had failed to jump fast enough when a raging bull resented his harem being taken for milking, and they came with gouty toes, the result of regularly imbibing quantities of rough red wine.  
When war broke out, the nursing nuns, unlike Henri, who managed to avoid the call-up, were sent to the front, for trained nurses were in short supply in that hell of man's making.  Henri avoided but not so his only son, who was systematically dispatched to the front and equally speedily consigned to his maker, in 1916 when the 'cornflowers', boys of barely seventeen,  were conscripted, rudimentarily trained, and trudged in columns to the particular trench that would end their lives before they had even begun.  Henri's wife never recovered.
So la Maison Carrée was opportunely empty and Virginie was generously gifted it by her brother.  Such convenient charity, wouldn't you agree?  She lived out her years in that house.  Lying in her bed she dreamed that her beau would find her, come for her.  Later she dreamed that they would find one another in heaven.  Rejected twice by her own family, an evacuee in her own land, she refused from the day she moved in to ever speak French again.  The villagers thought her mad, she didn't care, the Russian language kept her connected to the time she was happy and to the lover she left behind.  She wore her Russian clothes proudly: long sweeping coats of velvet and glossy satin, a richly embroidered toque on her resolutely high-held head.  She had carried them all from Moscow, they weighed her down, made her journey even more arduous but she would not leave them.  She would wear them til the threads wore out and then she would darn them back to fragile life.  
Virginie died in 1960  She lies in the graveyard next to the family that rejected her.  No-one tends her grave.  But the new owners of la Maison Carrée say that the house sighs when her name is spoken.  The oldest building in the village known as the smallest city in France, it has seen war, it has seen peace, it has seen legions of sick people pass to their graves, but none, perhaps have pierced its stone heart, the walls in the cellars eight feet thick, so thoroughly as the broken hearted girl, called ugly, called freak by her family but loved by a stranger in foreign land, who never gave up longing for him and who died a refugee in the village she was born in.  
Ride on Virginie, I hope you and your love have reunited, to speak Russian together, occasionally French;  to read to one another; to dance dans le ciel.  
©The Pitkin Review (Fall 2021)